| | |
| --- | --- |
| Posted by lavy on January 9, 2013 at 4:15 AM | |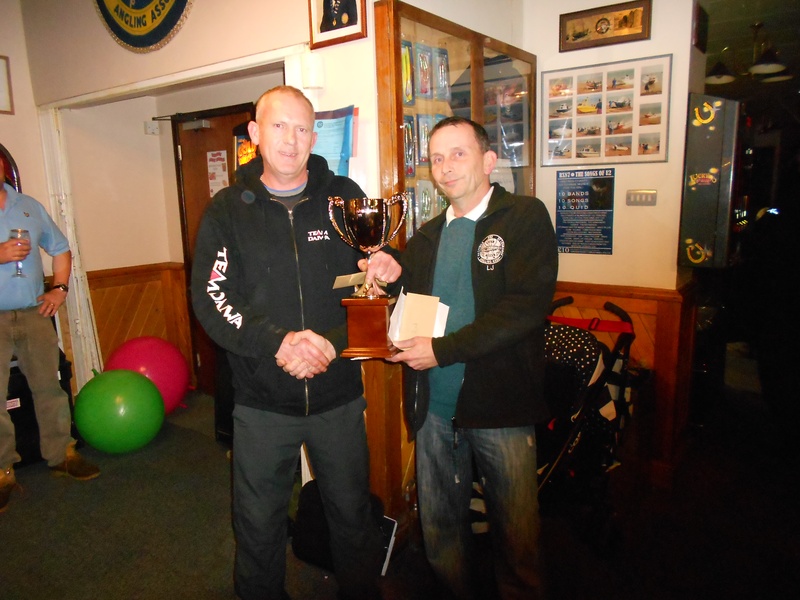 The first boat fishing of 2013 took place on Sunday 6th January with the New Carlsberg Cup (best 5 different species) up for grabs.
6 boats fished with a total of 16 anglers.
First Prize went to Keith Sturmer with 5 species: Cuckoo Wrasse 1lb 3.3oz specimen, Ballan Wrasse 3lb 5.1oz specimen, Whiting 1lb 12.6oz specimen, Plaice 14oz, & LSD 1lb 6oz. giving him a total of488.71%
Second Prize was Tim Bertelsen with 5 species: Ballan Wrasse 3lb 9.4oz specimen, T/back 5lb 10.5oz, Cod 7lb 12.6oz, LSD 1lb 13.9oz, & Whiting 10.7oz. Giving him a total of 423.26%
Third prize went to Barry Coleman with 5 species: Cod 7lb 4.3oz, Ballan Wrasse 3lb 3.6oz specimen, Dab 7oz, Whiting 1lb 2.5oz, & LSD 1lb 6oz. Giving him a total of 395.22%
Junior winner was Charlie Wells with 2 species: Whiting & Pouting.
Lady winner was Sue Wells with 5 species: LSD, Whiting, Pouting, Plaice & Dab giving her a total of 211.31%.
Other Specimens were Anthony Wells with a T/back 14lb 13.2oz & a Whiting 1lb 13.4oz.
Pete Galloway with a Cuckoo Wrasse 1lb 2.8oz.