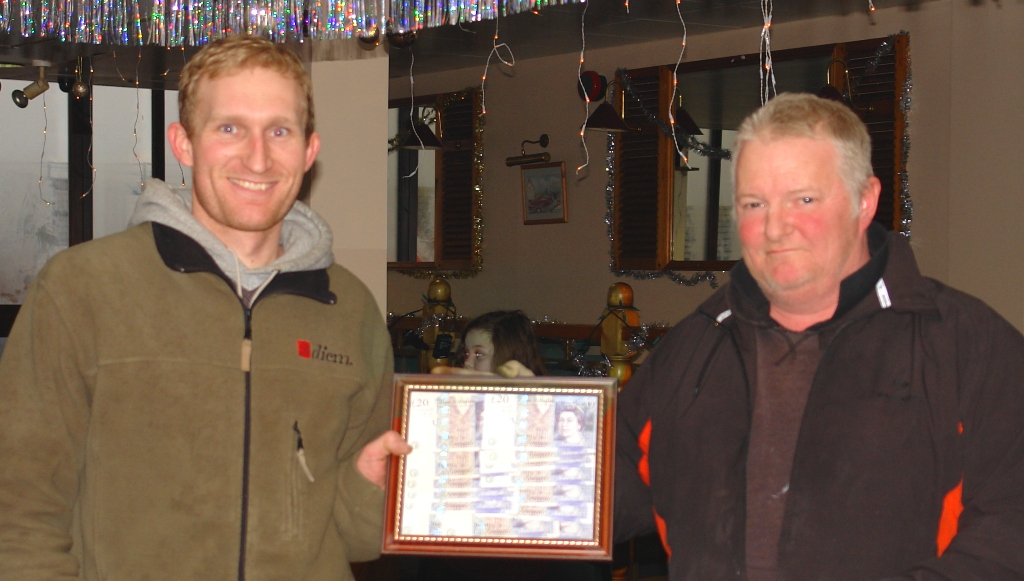 Hastings Angling Centre Open 29th December 2012
This years Hastings Angling Centre Open Beach Match was fished in very heavy conditions with huge seas and a southerly gale gusting to nearly 50mph. Fifty three hardy anglers struggled with the conditions but those who could get out and hold were rewarded with surprisingly good bags of fish. In these conditions only a few flatfish were recorded but good numbers of bass and whiting were had.
The clear winner was Darren Brooks fishing at Newchurch with 36 fish for 16lb 13oz who received the £300 first prize. The heaviest fish was a codling of 3lb 14oz for Rob Dunk. Tony Methven had the heaviest flat a flounder of 14oz. Both the winners of the heaviest fish won Akios CTM reels.
Winner Darren Brooks 36 fish 16lb 13oz
Zone A
1st Mark Rodgers 14 fish 8lb 9oz
2nd Keith Sturmer 15 fish 7lb 5oz
Zone B
1st Ian Hopper 14 fish 5lb 12oz
2nd Nick May 11 fish 5lb 0oz
Zone C
1st Ralph Crosby 23 fish 11lb 15oz
2nd Lee Chapman 25 fish 11lb 0oz
Zone D
1st Colin Crosby 20 fish 10lb 3oz
2nd Rob Dunk 12 fish 8lb 8oz
Pairs
1st Colin and Ralph Crosby 22lb 2oz
2nd Lee Chapman and Mark Rodgers 19lb 9oz
Heaviest round fish Rob Dunk 3lb 14oz Cod
Heaviest flat fish Tony Methven 14oz Flounder
Junior Alex Martin 7oz
Veteran John Ryder 3lb 5oz